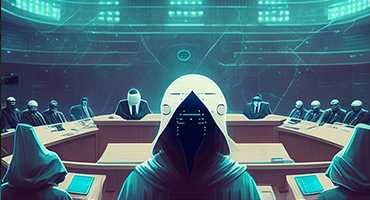 Project VaiL - Whistleblower Protection and Support
TGA Members:

TBA

TGA Partners:

TBA

TGA Raised:

TBA
Project VaiL stands as a bulwark against unethical practices in AI development and deployment. We provide a safe and secure platform for whistleblowers, enabling them to share crucial information about potential threats, and we act decisively to mitigate risks.
Our commitment to integrity in the field of AI is unwavering. We strive to foster an environment where transparency and ethical practices are the norm, not the exception.
Cause Challenge
Unethical practices and potential threats related to advanced AI and emerging technologies can undermine public trust and pose risks to society. We believe in the power of individual voices to highlight these issues and advocate for necessary changes. Together, we can ensure a safer, more ethical future for AI.
Related Documents
Join us in our mission to create a safer future for AI. Your support can make a difference in our efforts to develop effective strategies and technologies to safeguard humanity from the potential threats posed by rogue AI entities.