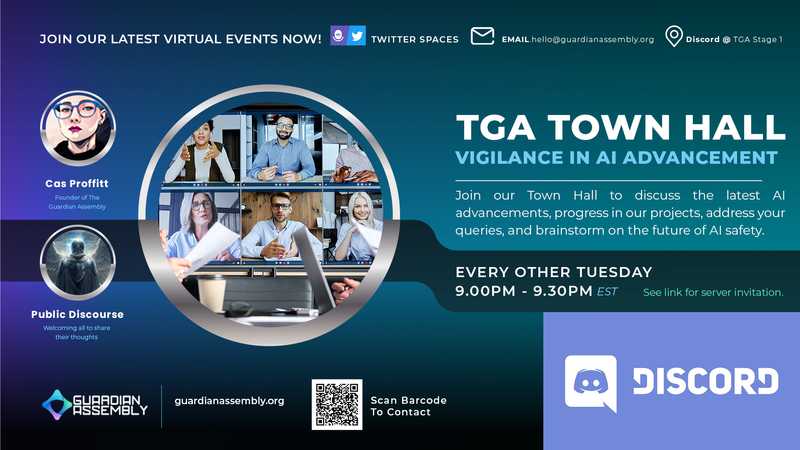 20 June 2023

9 PM - 9:30 PM EST

Virtual
Updates
By: Public Discourse,
The Guardian Assembly
TGA Town Hall Meeting on Discord
Join our Town Hall to discuss the latest AI advancements, progress in our projects, address your queries, and brainstorm on the future of AI safety.
Other Information of Event
You can find our meeting notes and weekly agenda on our Notion.
Current Sponsors.
Want to sponsor this event? Contact us.
Why Join This Event?
Help influence the future. We need all voices involved at TGA. Everyone is welcome. Researchers, policy makers, developers, enthusiasts... if you have something to say, we welcome you!