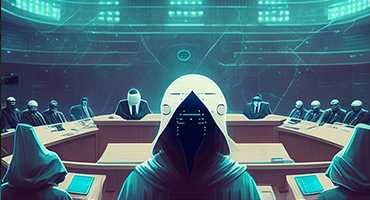 Digital Equity
Bridging the digital divide by democratizing access to AI technologies and digital tools.
Moreover, we encourage open discourse and collaboration, inviting input from all sectors of society. We believe that the conversation around AI ethics should not be confined to developers and policymakers. Everyone has a stake in the future of AI, and everyone should have a voice in shaping that future. Above all, we at The Guardian Assembly are passionate advocates for the safe and ethical advancement of AI. We envision a future where AI innovation flourishes while safeguarding humanity's core principles and values. Join us as we guide the march of progress with prudence and foresight, ushering in a new era of AI that serves us all.
The Guardian Assembly is dedicated to fostering an environment of digital inclusivity. We believe that diverse perspectives enrich the AI landscape, fostering innovation, resilience, and a technology that better serves all of humanity. Hence, we work tirelessly to ensure every voice is heard, every perspective is considered, and every individual has the chance to contribute. Moreover, we advocate for policies and practices that ensure fair access to digital tools and resources. We understand that for some, barriers to technology are not just physical, but also social and economic. By working collaboratively with policymakers, tech companies, and local communities, we aim to dismantle these barriers, promoting equity in every facet of the digital sphere.
At The Guardian Assembly, we are deeply committed to digital equity. We envision a world where everyone has the opportunity to learn, create, and thrive in the digital age. Join us as we strive to make this vision a reality, breaking down barriers and creating a digital future that is accessible, inclusive, and empowering for all.